March 1st Registrations delivered to satisfied customers
Posted: Friday 1st March 2019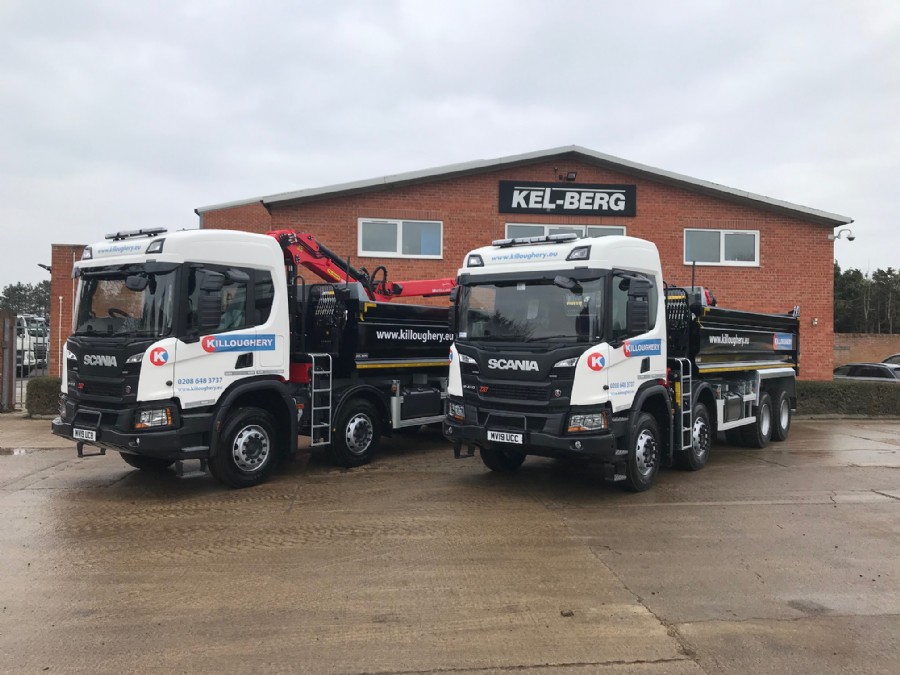 Our workshop has been busy with our bodybuilds across a range of DAF & Scania chassis ready for 1st March collections.
Overall, we had a lot of deliveries and handovers scheduled with our sales team for satisfied customers including Groundworx, Crews Hill Metals, Killoughery, West Coast Haulage, M.A. Gibson, J.W Waste and One Waste Clearance.
Our thanks go to these customers for their orders and for the great feedback received about our service and our graphics! We look forward to doing business with you again in the future.