9 New Trailers delivered for Encirc in quick turnaround!
Posted: Monday 14th January 2019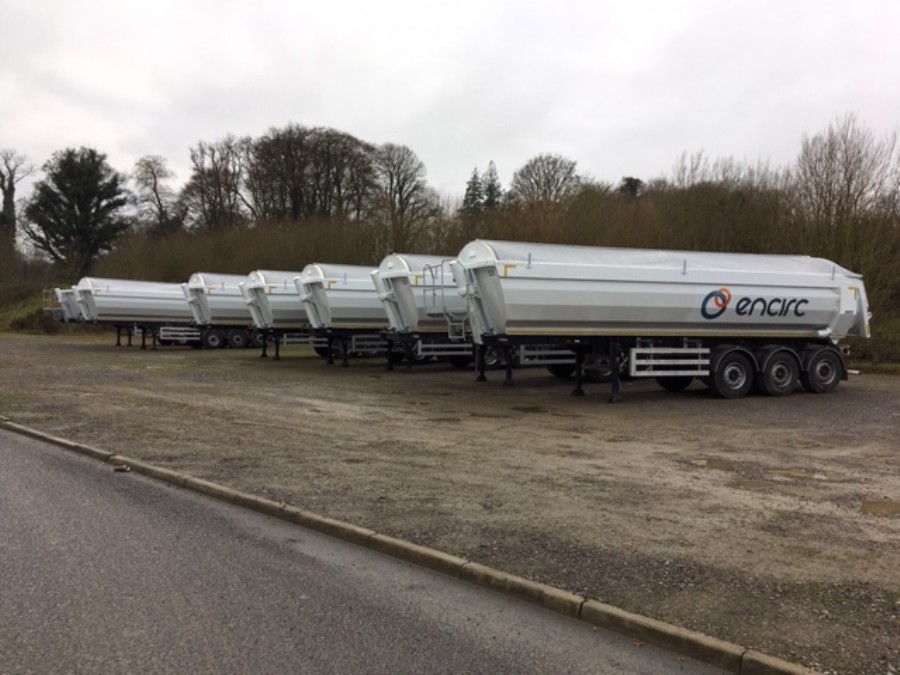 We are delighted to have delivered 9 brand new Kel-Berg T100 alloy tipping trailers to Encirc Ltd in Northern Ireland.
Encirc is a first time customer for Kel-Berg and needed the trailers on a quick delivery. Using our extended facilities, all nine were built, customised, painted and delivered by the Kel-Berg team within just 4 weeks of order.
Martin McGoldrick at Encirc had the following to say:
'Encirc decided to go with the Kelberg T100 tippers as their Half Pipe tippers have been operating with hauliers for many years and are tried and tested product. After looking at many manufacturers we went with the T100 Alloy Tipper as it was light weight and helped increase our Payload by an average of 1 tonne per trailer which in turn will reduce our carbon impact by almost 18,000 tonnes per year. Kelberg were also able to deliver all trailers in a short lead time to meet our delivery schedule'
The team at Kel-Berg prides itself on treating both new and repeat customers with the same Tier 1 level of service, and this shows with new and repeat customer orders coming in daily.
We look forward to supplying Encirc again in the future.