Alfred Hymas Ltd hire Kel-Berg T109 belt trailer!
Posted: Wednesday 11th October 2017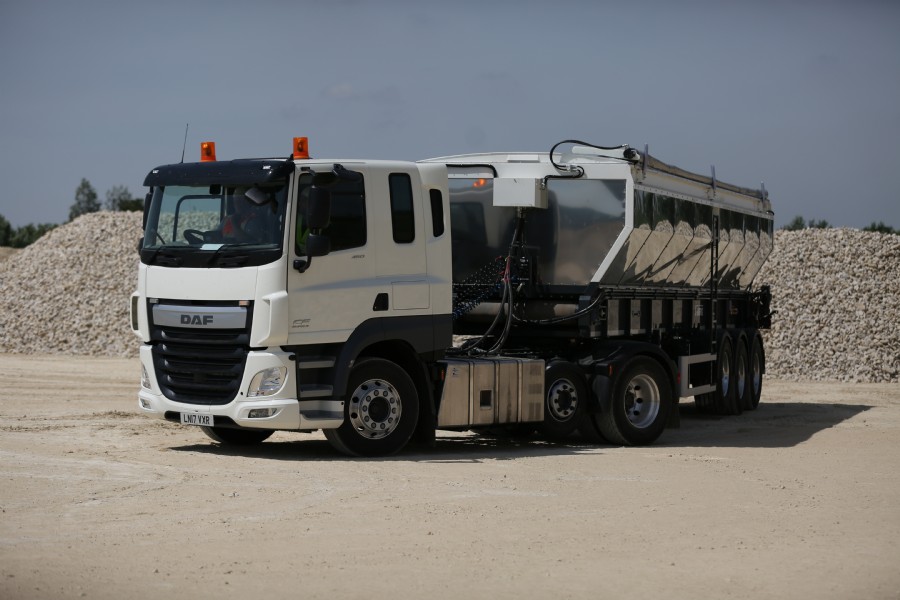 We had the pleasure of demoing out our T109 Kel-Berg belt trailer & DAF tractor unit to Alfred Hymas Ltd, the unit was supplied to us by HTC Oxford Ltd. We delivered the trailer to their yard and sent our workshop manager up to give them a full walkthrough on how to operate the trailer & get the maximum productivity from it.
After having the trailer & unit we asked Robert Hymas for his review of the product, he said; 'The overall performance of the trailer was very good / very quick discharge, in fact the driver was only saying that he had almost tipped his load before the other guy had opened his doors lifted light bar out of the way etc with a different type of walking floor' We are still taking bookings for the demo of the combination and can offer this at a very good rate, if you are interested in this please call our sales team today.
For more information on the products and service that Alfred Hymas Ltd offer, visit their website