New Year, New Workshop!
Posted: Thursday 26th January 2017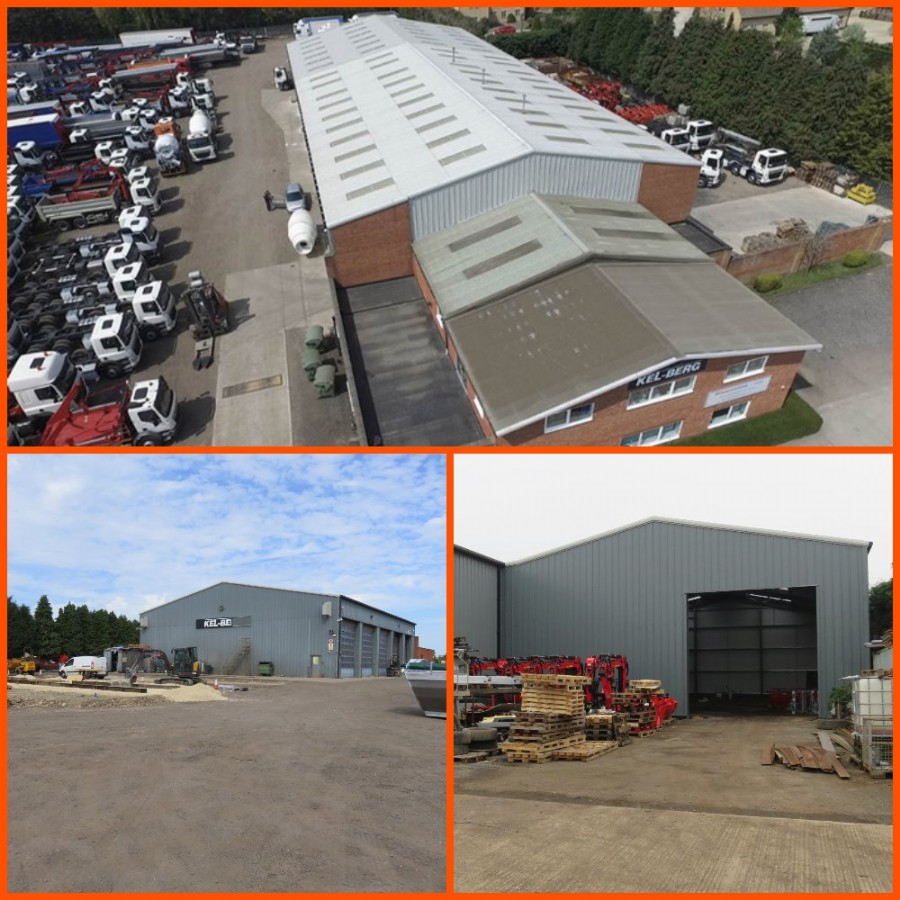 Above: (bottom left) prior to 2016 there were only 5 bays. (top) 2016 we finished our expansion with a total of 8 bays and a dedicated wash bay. (bottom right) 2017 the workshop extension. After a successful year for Kel-Berg we have decided to expand our workshop with an additional five bays, a significant investment for us after only last year completing a 3 bay extension also with a new dedicated wash bay. Work began on constructing the new extension at the beginning of December 2016 and is scheduled to be completed in the second half of the year. As the company is forever expanding, these four new truck bays will assist us in providing the best service to our customers. A new dedicated parts stores area with state of the art stock control system and body preparation bays will help to increase production, reduce lead times for our customers, and all in all allow our knowledgeable staff to help you, our customers, get an even better service than ever before.