Armstrong Aggregates Ltd's new Kel-Berg T100 Tipping Trailer!
Posted: Wednesday 2nd August 2017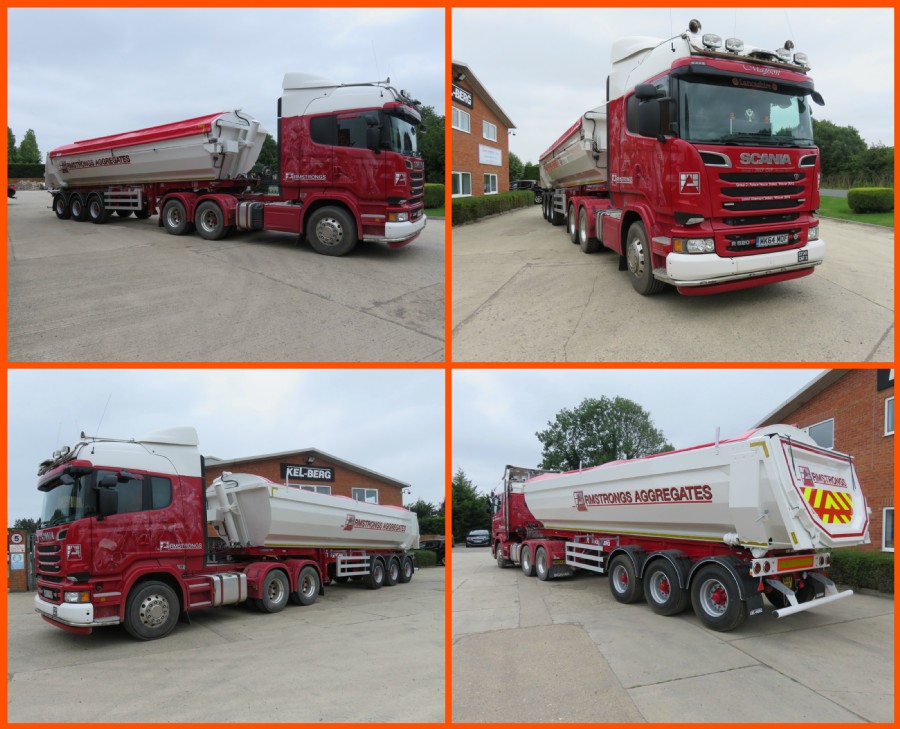 Today we have had Armstrong Aggregates LTD come and collect their first of four new Kel-Berg T100 Tipping Trailers. Samantha Armstrong - Transport Manager for Armstrong Aggregates "We have been purchasing new trailers from Kel-Berg over the past 15 years. We are currently running 20 Kel-Berg trailers within our articulated fleet, The customer services has always been second to none from Ronnie & his team both before & after purchase. We would definitely recommend Kel-Berg"