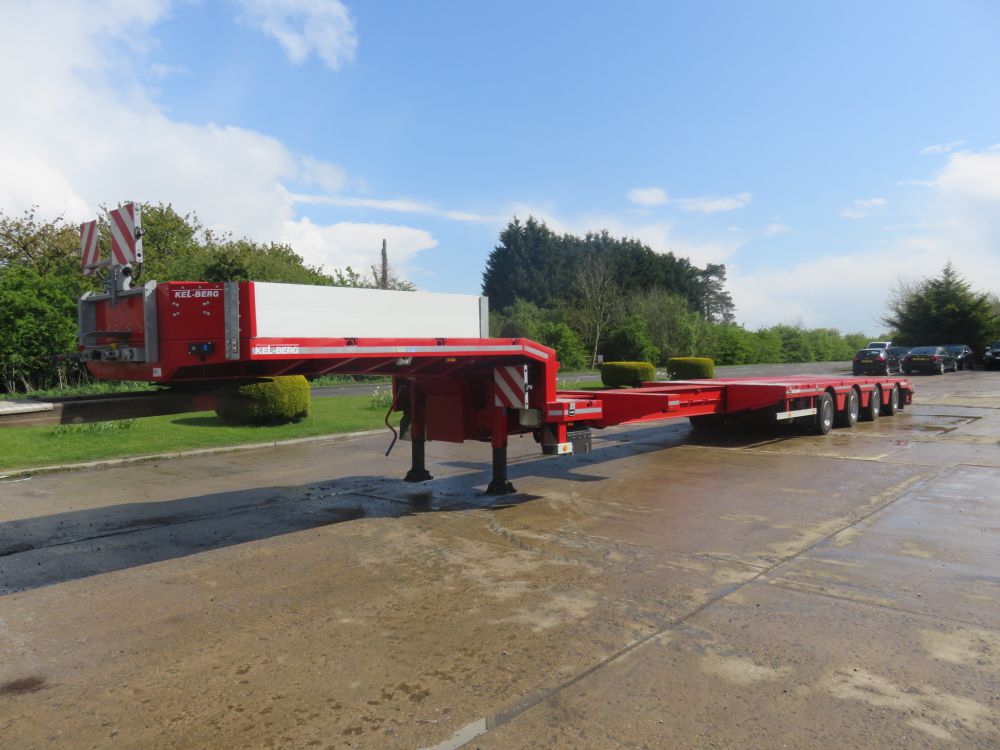 New Kel-Berg 4 Axle Double Extending Trailer
Hydraulic suspension and steer.
Gigant DLS / Tridec 4 steered axles.
16 steel wheels with premium tyres 245/70 R17.5 and spare wheel.
JOST low maintenance landing legs.
Double extension, 1st axle lift.
LED lights all round and auto-lube system.
Overal length 12.9m, maximum width 2.7m (register as special types), maximum deck height 1.4m, 1,280mm.
5th wheel height.
10 pairs pull out deck rings, 9 pairs out riggers and 7 rows sockets and posts.
Built in storage in top deck.
Ready for clip on ramps
New
In Stock
Finished in RAL 3002 Red
Various finance packages options