A KEL-BERG GRAB LOADER -

THE TEMPLATE OF EXCELLENCE
A grab lorry from Kel-Berg is grab truck for life. We make use of premier components throughout the vehicle to ensure that our high standards are met. Available on most 8 wheeler chassis' with a variety of optional extras means you can build the truck that's right for you.
Our tipper grabs are robotically manufactured which ensures a consistently flawless finish everytime, for manufacturing info click here.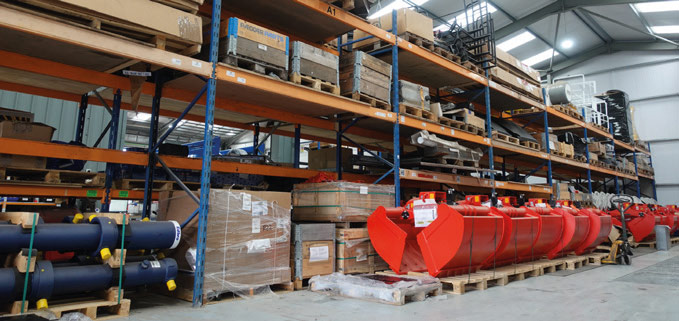 BEST COMPONENTS
Palfinger Epsilon, Edbro, JOST and VWS are just a few of the industry leading components that you will find on our trucks.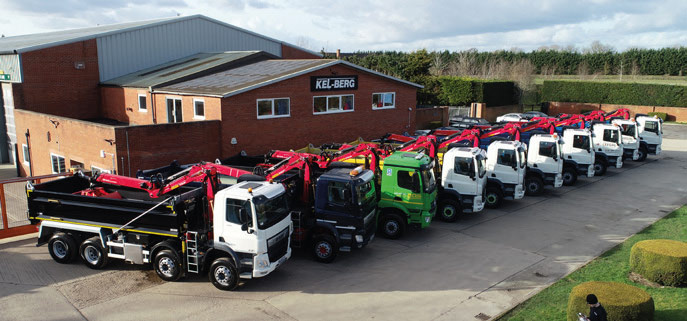 AVAILABILITY
We are able to get your truck ready quicker than most could dream. Some of our customers have order one week and it's ready the next.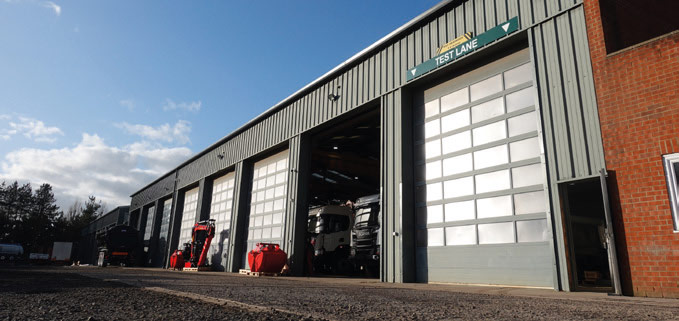 SUPPORT
With 15 bays and 25 years of industry expertise, we're here to support you with throughout your relationship with us; before, during and after the sale.
WHAT DO OUR CUSTOMERS SAY?
"The Kel-Berg product is the best on the market at the moment. We have had 11 trucks from Kel-Berg over the last 3-4 years and the find the process effortless"
-Tom Grant Plant Hire Ltd
"We have used Kelberg for all of our truck needs for the last 14 years. We run a fleet of purely DAF 8 wheel Grab Lorries, all supplied by Kelberg, and our drivers love them."
-Richardsons Haulage Ltd
"Point of order to being on the road in corporate colours and livery... some 3-4 weeks... very impressive. Very very satisfied, no problems at all and everything produced and delivered exactly on time."
-FDS (Cambridge) Ltd
WHAT MAKES A KEL-BERG THE BEST GRAB ON THE MARKET?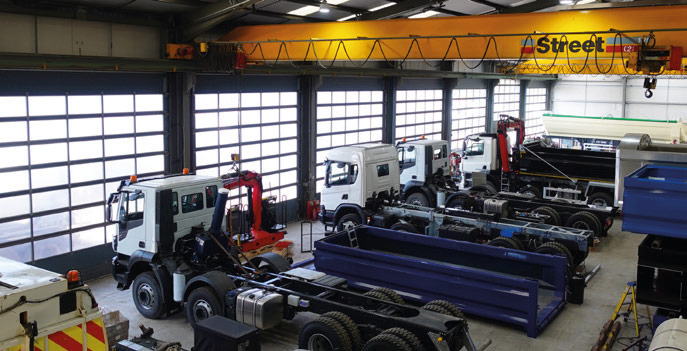 WARRANTY
A Kel-Berg warranty means you can rest easy. 3 year structural, PTO & Tipping gear. 2 year paint and crane. 3, 4, 5 sliding scale structural for crane also. That's just how confident we are.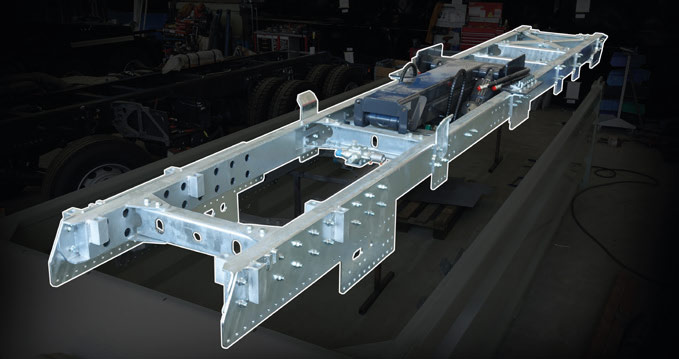 GALVANISED COMPONENTS
Our signature bolt together sub-frame is fully galvanised, as are many of the components, meaning they'll probably be here long after your truck is.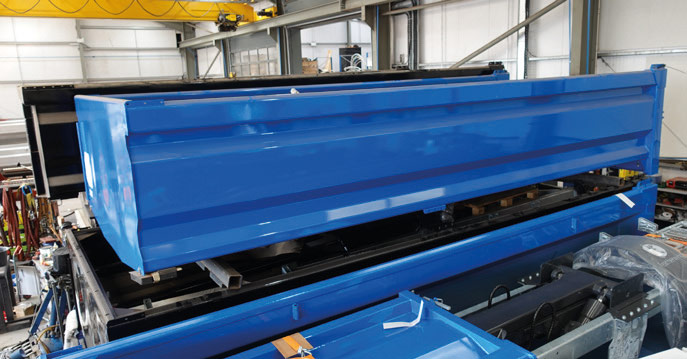 FULL LENGTH BODY
Manufactured using CNC processes, our bodies ensure low tare weights and increased payloads, without structural compromise. Did we mention they are all full length?
VIEW SOME PREVIOUS BUILDS

Mr Dig Groundworks

MjM Haulage & Grab Hire Ltd

Erris Builders Ltd

Debmat Surfacing Ltd

Chris Harmer Grab Services Ltd

Motion Grab Hire Ltd
WHAT DO YOU GET ON DELIVERY DAY?
Personal Handover
Vehicle Book Pack
Spare Keys (In Book Pack)
Manufacturer Certificate of Conformity
Whole Vehicle Type Approval Certificate
Tachograph Certificate
Crane Load Test Certificate
Palfinger Crane Warranty T&Cs
Palfinger Crane Pack
Edbro TS RAM Manual
Vehicle Regeneration Manual
VTG Plate Information
Registration Confirmation
Kel-Berg Coat
Kel-Berg Goodies
Your new Kel-Berg Truck