C.A. STEVENS KEEP IT FRESH WITH THREE NEW TRAILERS.
Posted: Tuesday 22nd March 2022
Andover based haulage contractor, C.A. Stevens & Son take the plunge with three new Kel-Berg trailers.
C.A. Stevens has been operating throughout the Andover area for over 50 years. The company was started in 1969, primarily hauling grain and remains a family owned and operated firm to this day.
The company almost exclusively deals in quarry products, either haulage for Tarmac and Aggregate Industries, or supplying aggregate to local builders from their yard. All of the company's activities are managed and operated out of their single Andover site, near Grateley.
Their fleet of 20 trucks is a mix of manufacturers, however they are mainly Scania followed by Volvo. Stevens have historically chosen Scania because of the fuel efficiency, however they have said their new Volvo is just as efficient.
Stevens have been contracted by Tarmac to haul aggregate for over 15 years and have normally used either Stas or Benalu trailers.
Grahame, the company director, said "I have spoken to a few people about the Kel-Berg T100 and anyone that has them say that they love them ... they wouldn't buy anything else. So we thought we'd take the plunge and so far I haven't got a problem. The product and the service has been great."
You'll be able to spot these three trailers in Tarmac livery around Andover being pulled by either Stevens' Scania or Volvo tractor units.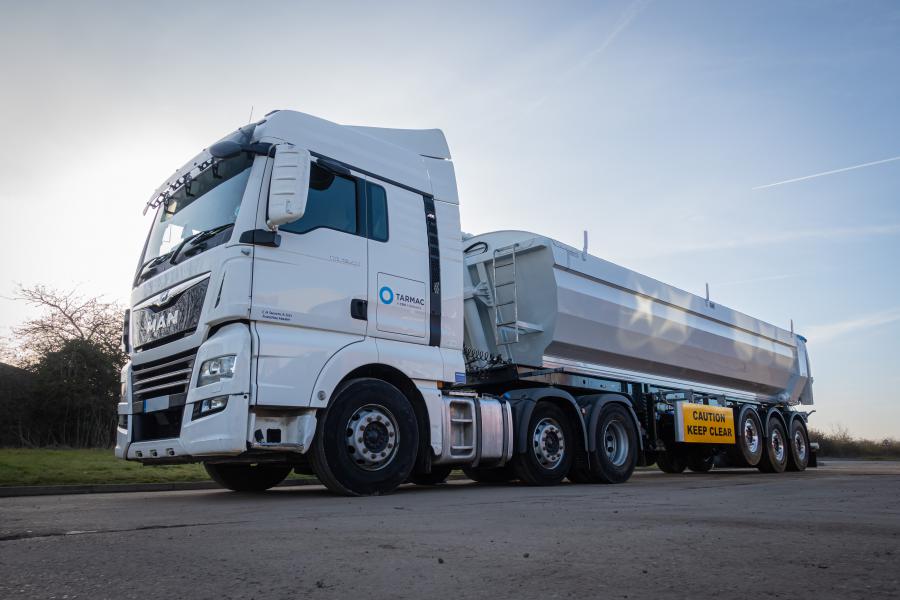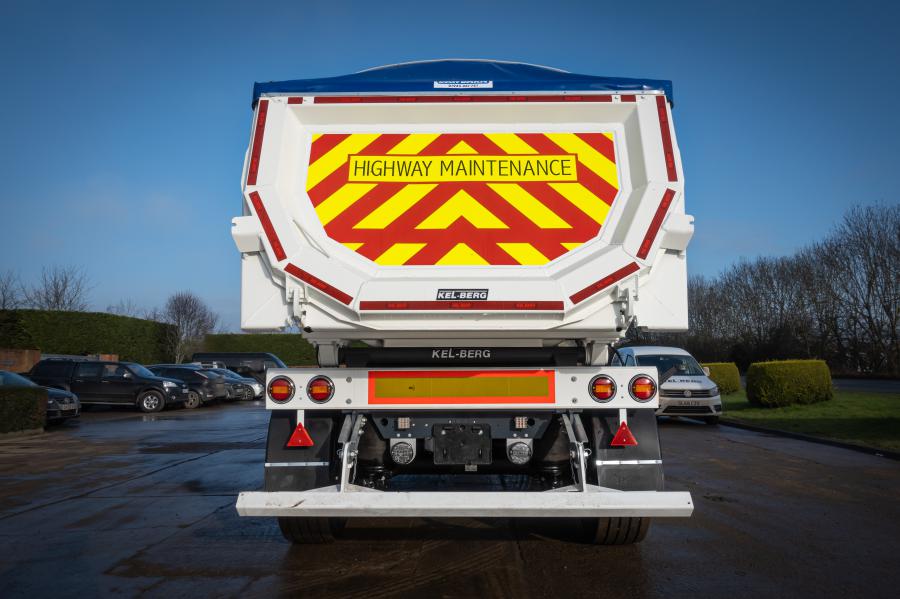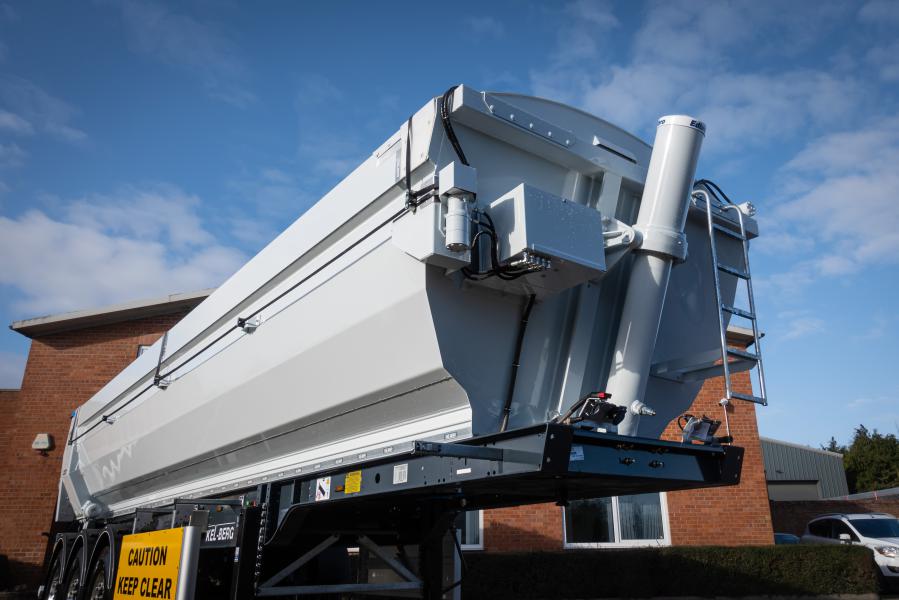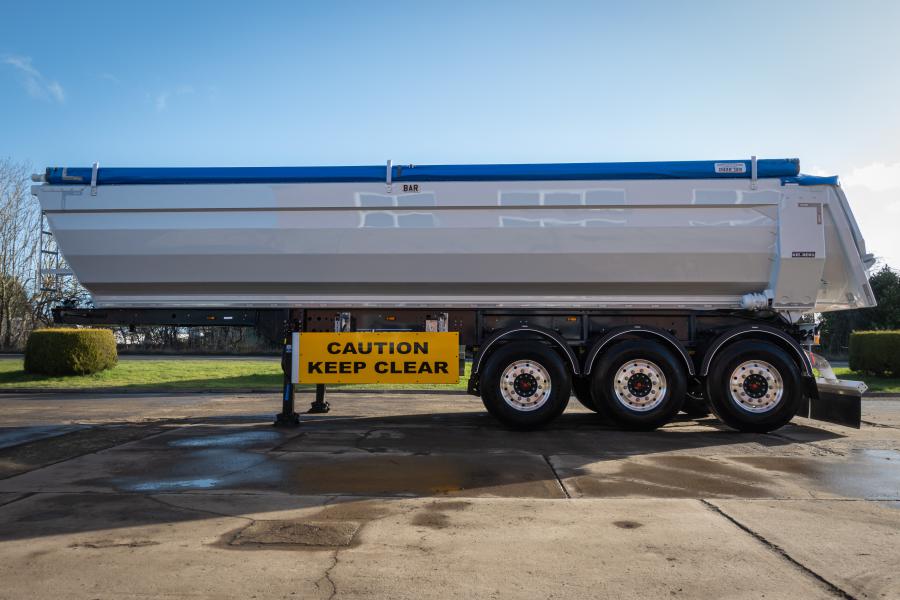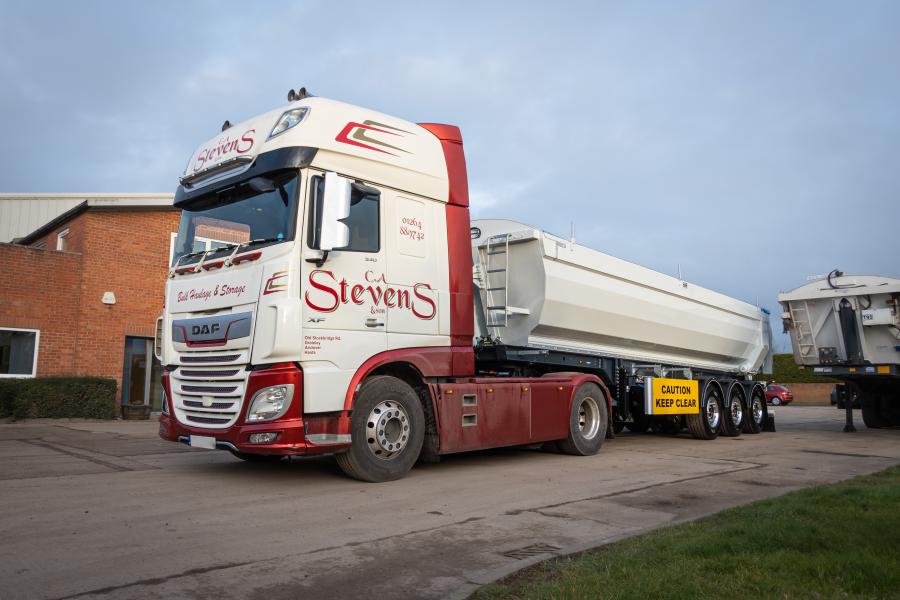 Other recent posts